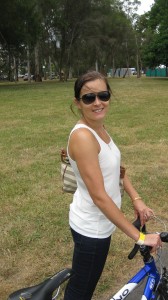 I'm Kasia, founder of Running Candid, mum to baby Jack, a runner, triathlete, food lover, introverted traveller, and writer, embracing life and everything it has to offer.
I've been involved in health and fitness for over a decade now and regular compete in marathons and triathlons. I have a Certificate IV in Fitness and believe that we were all born to be active in one way or another. As kid I swam competitively and have always like to be on the move.
Thanks for stopping by, and please feel free to leave a comment on send me an email. I love hearing from readers whether you're a runner, triathlete, parent, or writer or just want to chat.
If you'd like to work with me, check out my Hire Me page.