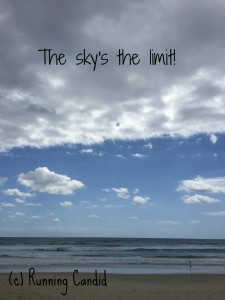 Happy New Year!
My goodness how quickly time flies when you become a parent. Milk feed at 7am, breakfast at 8, have a bit of a play, nap at 9. Wake up and milk feed at 11, lunch at 12, play some more and back down at 1:30. Another milk feed at 3, play time and maybe a walk, dinner time at 5, bath at 6, final milk feed 6:30, story time and in bed by 7pm. And then it's wine hour, for mummy!
Obviously there are days where that plan goes out of whack but most days that's how we roll. Generally I have about 2-3 hours of free time throughout the day but those hours fly by very quickly, especially when I sit down in front of the lap top and get lost in the gazillions of webpages on my favourites list.
And exercise, training. What are those again? Right, I used to run marathons and do triathlons. I trained and I loved it. Am I going to love it again?
I admit, I love breaking a sweat and a decent challenge. Last year I focused on my pregnancy and my darling baby boy. Well he's just passed 8 months now and it's time to get back into some form of training.
Here are a few of the things I want to do in 2015:
1 – Maintain a regular running routine of 3 days per week (e.g. HIIT, Long, Tempo)
2 – Run 2 x 5km races, 2 x 10km races, 2 x 21.1km races and 1 x 42.2km
3 – Complete 365 daily yoga practice (I'm up to day 3 and going strong)
4 – Swim, cycle and weight train at least once per week
5 – Have fun, live more, and spend lots of time with my hubby and son.
6 – Self publish my novel
2015, may it be your year to reach new heights!
What are some of your goals for 2015? How are you going to achieve them?